PRODUCT DETAILS
Speick Natural Active Hair Conditioner is an intensive repair balsam using Black Oat and Sugar Beet extracts that penetrate deep into the hair, moisturizing and nourishing it with essential nutrients for long-lasting improved hair structure.  Fair trade Moroccan Argan oil is added to give the hair a healthy shine, making it soft and supple and easier to comb.  Speick plant extract has a harmonzing effect on both hair and scalp.  When used with the Speick Active Shampoo, the combination of perfectly balanced and complementary active and moisturizing ingredients provides optimum regenerative and long-lasting hair care.
This hair conditioner contains only natural preservatives and is free of artificial fragrances and colors.  It is pH-neutral, Vegan, and suitable for everyday use.
Tip:  For intensive and extended conditioning, do not rinse the Natural Active Conditioner from the hair after use.   
about Speick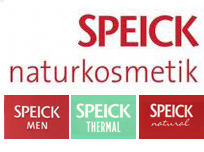 Speick Natural Cosmetics from Walter Rau Gmbh of Germany are the only products in the world to contain the extract of the Speick plant, which has been prized for centuries for its unique calming and harmonizing properties. As developers and manufacturers of one of the very first natural product lines, this company was producing natural cosmetics long before public awareness created a booming market for natural skin care products.
See All Products from Speick