PRODUCT DETAILS
A rich yet mild soap made from pure plant oils, enriched with organic marigold extract and a fine fragrance blend of pure essential oils. The plant-based moisturizing cream makes the soap especially gentle on the skin and provides soft and supple nourishment. Even in cold or lukewarm water the soap lathers creamy and fine. Crafted according to Speick Naturkosmetik's traditional soap recipe with high-quality palm, coconut and olive oil.
Free from mineral oils and preservatives. Gluten- and lactose-free. With RSPO certified palm oil from sustainable cultivation.
Packaging: Melos soaps are wrapped in a transparent film, which at first glance can look like plastic packaging but this is not the case. They are wrapped in compostable wood cellulose. The cellulose packaging protects the soaps from blemishes and from losing their fragrance. It also ensures that every soap bar arrives in your homes with the quality and freshness as it leaves the Speick's factory. For optimal recycling, dispose of cellulose film in recycling waste.
about Speick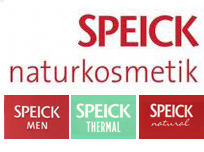 Speick Natural Cosmetics from Walter Rau Gmbh of Germany are the only products in the world to contain the extract of the Speick plant, which has been prized for centuries for its unique calming and harmonizing properties. As developers and manufacturers of one of the very first natural product lines, this company was producing natural cosmetics long before public awareness created a booming market for natural skin care products.
See All Products from Speick