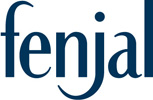 Established in 1899 as a pharmacy and later as a distributor of pharmaceutical and cosmetic products, Doetsch Grether introduced it's still-famous fenjal creme bath oil in 1962.  Formulated with valuable plant oils, it was one of the first products that made it possible to wash and moisturize at the same time.   Today under the third generation of family management, the fenjal brand stands for the "total woman" philosophy with a comprehensive and exclusive skincare line of bath, shower, cream and deodorant products. 
fenjal stands for an unmistakable yet mild feminine scent, and fragrance has always been an important theme in their product development.  By incorporating considerations of smell, touch and sight into their products, fenjal transforms daily body care into a ritual of self-indulgence that provides care for the skin and balm for the soul, and contributes to an overall sense of well-being.
In 2016, fenjal was purchased by the German company fit GmbH, which continues to develop its skincare products with the same "total woman" philosophy and manufacture according to the high standards of German best manufacturing processes.